By Graham K. Rogers
---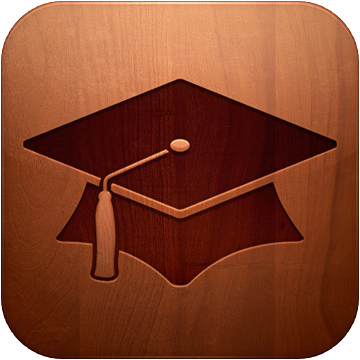 On Thursday evening, I sat through feeds of the Apple event in New York. I concentrated mainly on the feed from The Loop but had to switch to CNET's feed halfway through.
No one really knew what to expect at this Education event at the Guggenheim Museum there, but there had been much speculation (as ever): some of it fairly close.
The event started with Phil Schiller (often Apple's point man at such presentations) focussing on education right at the start, and bringing in the iPad early too with over 1.5 million in use in educational institutions. Schiller brought in one of Apple's mantras: reinventing the text book, so early ideas about a tablet-related textbook production application may be right.
Outlining the problem with textbooks is also a good strategy. I am reminded of how the iPhone was introduced. Problems: no search, no interactivity, limited durability, and not portable when four or five of them are stacked together. Solution here is an iPad: one tablet, hundreds of books.
We now see that a new version of iBooks is on the way (not updated when I checked during the Event) with a new textbook experience for the iPad. The books have multimedia content - rich media he calls it -- and includes the ability to zoom with the example he demonstrated. As would be expected there is a Glossary and Search features.

The Loop feed went off, so I switched to CNET. Several comments were coming hard and fast. The interface seems to use some of the usual features that a student would access, like highlighting and put those in the book as part of the new interfacing. One of the tools is a notepad space (perhaps like we see in a spreadsheet) for taking notes. The comments also suggest that there is interaction with apps like Pages.
It is announced that the iBookstore now has a new textbook category. I will put money on this not being available outside of the US; and not here at all.
There is also a new app -- as was anticipated -- called iBooks Author. I was expecting an updated Pages, but that seems not to be the case. The feed tells me that the updated iBooks will be available today, but not yet, not here.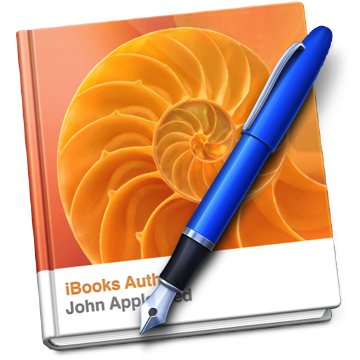 Scott Stein on the CNET feed describes the new app like a next generation version of iWeb with a publishing bent. I will withhold judgement there as I never warmed to iWeb. The CNET correspondents describe this as fast and based on click and drag methods (like Pages et al) with Stein adding "If educators can get into making books and course materials using iBooks Author...Apple will own the education space. For a long time." The media that can be dragged in includes movies and Keynote files: nice include a presentation in the interactive textbook you create. Schiller is quoted as saying some of the tools make real savings in time, if you have ever done an eBook. That would be useful as the process does bog one down.
Easy, but risky as is explained by Rick who worries about "the world now becoming filled to the sky with easy to make but bad books." Darwinian principles may apply of course.
These textbooks are apparently around 1GB so it is suggested by Jon that larger iPads may be needed by some. And the app is free. Which is going to draw in a lot of writers (or would-be writers) with the draw of a large audience available via the online store, and no publishers to deal with. It is also, as Scott Stein writes, "a huge sales pitch for schools to acquire iPads" which should hardly come as a surprise to many.
The textbook area in the iBookstore will have a selection sorted by subject and grade level with books priced at $14.99 or less. Some publishers are on board: Pearson, McGraw Hill Houghton Mifflin Harcourt and DK are mentioned with some specific titles already being made available. In addition, the E.O. Wilson Biodiversity Foundation, has book called Life on Earth, available today for free.
As a comment on the market, we read that a lot of schools (mostly private) require students to have MacBooks or iPads, so this will be an easy shift for those schools; but not for any of those in the 3rd world. Scot Stein came out with another useful comment in that "This would need universal deployment in a school to work, of course...for some schools that will be a challenge."
A video was shown with teacher interviews and comments. I expect this will be made available online fairly soon.
The link to the Loop came back, so that was a temporary feed problem. Many of the entries on this feed were factual -- reporting -- like most of the CNET output, so I lost little and this is now a confirmation. There were a couple of gaps however.
One more thing? Eddy Cue talks about iTunes U which is one service that is available in Thailand (and greatly underused). While the earlier announcements were aimed at the high school textbook market, this is tertiary level.
Some facts first: 1,000 universities already using the service; over 700 million downloads (and that is not simple files, but courses, videos and other forms of teaching data). There is now also an iTunes U app enabling complete coures to be accessed on the iPad and teachers to link to students via the device. Scott Stein (again), "Basically, a university portal. . ." This is expected to be superior to currently available systems that seek to link student and campus; and it is to be available for K-12 schools too. We read that iTunes U is free and available in 123 countries. It is available in Thailand, but I see nothing (as yet) on that iTunes U app that was mentioned by one of the feed writers. More on that as it arrives.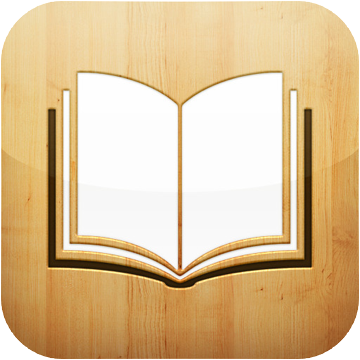 Josh Lowensohn reports that the updated iBooks is live in the App Store. This is actually an update to the current iBooks and version 2 is now showing in my list of apps to be updated. iBooks Author is available here (free) on the Mac App Store and has been downloaded to my computer.

The event is now over and we have iBooks, iBooks Author, iTunes U and the iTunes U app. While iBooks has not yet appeared, the authoring software is available for download (I now have this), while on iTunes U, a link to the right of the main page leads to the iTunes U app and this can be downloaded in this way; not from the App Store itself.
The iBooks Author entry on the Mac App Store shows that this 132MB application works with 19 languages, including some Asian ones. Thai is not shown, but (as in other apps) it may be possible to use the installed fonts for the language. The application is shown as needing Mac OS X 10.7.2 (or later).
More on this and the software as I star to try it out and flex my writing muscles.
Graham K. Rogers teaches at the Faculty of Engineering, Mahidol University in Thailand. He wrote in the Bangkok Post, Database supplement on IT subjects. For the last seven years of Database he wrote a column on Apple and Macs.