By Graham K. Rogers
---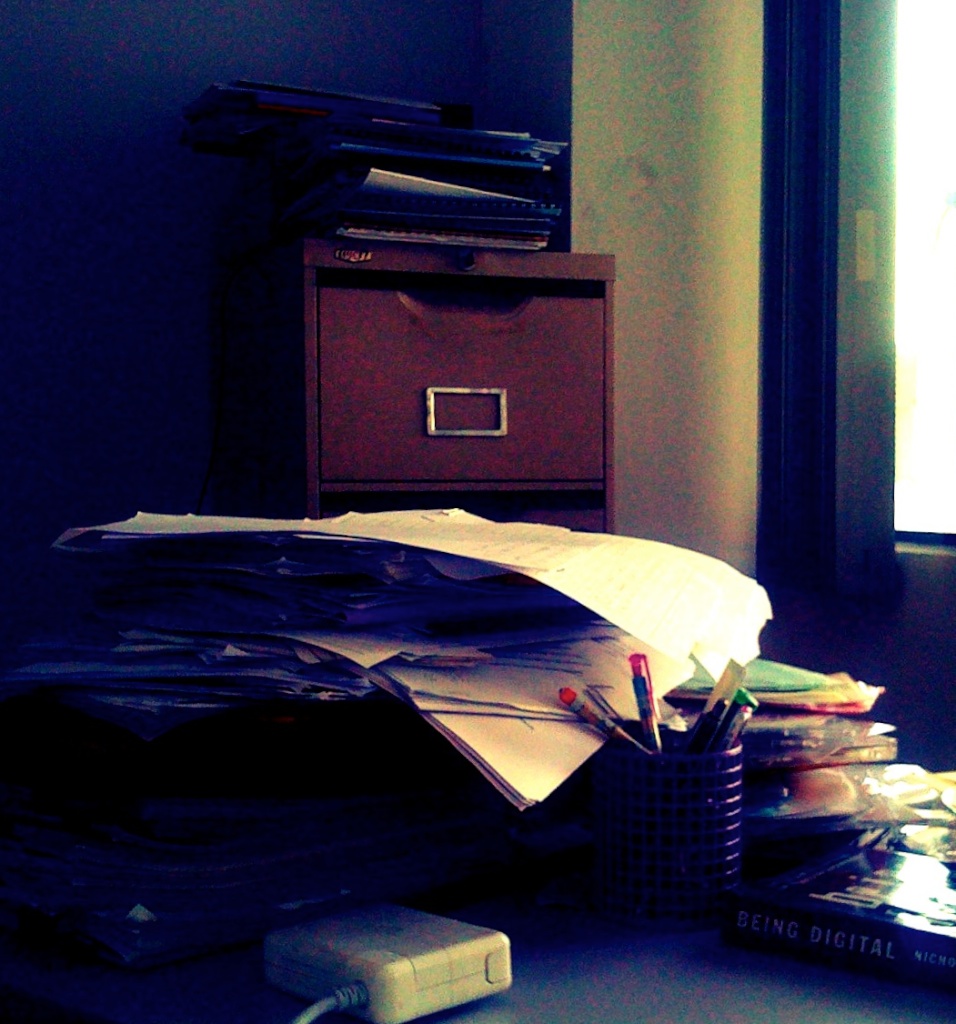 Opening Gambit:
Apple rumours. More on iBooks, eBooks, EULA and iTunes U. Virgin remembers a Steve Jobs quote: Stay hungry, stay foolish. On a plane? Apple's Q1 report today: Income was a stunning $46.33 billion. Western Digital makes a profit. Don't like Facebook Timeline: bad luck. All user will have this wonderful feature soon. All those who remain that is.



Apple Stuff
We might as well start with a rumour as that is what a lot of Apple news seems to be made up of these days; but this time concerning personnel and not products. Mikey Campbell on AppleInsider carries a story that was in a lot of sources concerning Apple's alleged recruitment of a top exec from Sony Ericsson for Latin America operations. Anderson Texeira who was a from Brazil originally has been President of Sony Eriscsson US, but not any more apparently.

Another part of Sony has something that could be in the next iPhone AppleInsider reports. They have developed a smaller CMOS -- that is the electronic equivalent of film in a digital camera -- that could make future smartphones even thinner. Apple will just love that. We are going to end up with not smartphones but wafer-phones.


A nice touch from Virgin America -- whose parent company are so international they cannot get their iPad magazine in the local iTunes store here: even News International managed that. Electronista tells us that the company has decided to use one of Steve Jobs sayings on one of its new Airbus 320 planes: Stay hungry, stay foolish. On a plane? Could that be a comment on airline food and the things some pilots get up to? Actually the original was on the back page of the Whole Earth Catalog as we discovered when reading the Walter Isaacson biography, but Steve Jobs made it his own.

A few weeks ago we mentioned the Lytro camera which has a novel way of dealing with depth of field. I wrote to them and, like many companies, I discovered the chance of getting my hands on one here is slim, at best. But Lytro did get Steve Jobs interested too as Mark Gurman on 9 to 5 Mac, explains. He met with Ren Ng and there was some conversation about the technology, but whether we will see this incorporated into an Apple product is not yet clear.


A report on AppleInsider tells us that Apple is now the largest buyer of semiconductors in the world with the company spending some $17 billion in 2011; and what comes in, must go out, right? We were reminded that late Tuesday the Apple Q1 financial report will be out by an item on MacNN that told of a revision by Shaw Wu of Sterne Agee who was betting the house on better than expected numbers: "29.5 million iPhones (from 28 million) . . . leaving our Mac and iPad assumptions intact at 5.2 million and 13.5 million units, respectively. We are also assuming a higher gross margin of 41.2% (from 40.9%)"

What we got from Apple which as we were told earlier in the week is worth more than Greece, was (and time has me copying this from Apple's press release):
Apple today announced financial results for its fiscal 2012 first quarter which spanned 14 weeks and ended December 31, 2011. The Company posted record quarterly revenue of $46.33 billion and record quarterly net profit of $13.06 billion, or $13.87 per diluted share. These results compare to revenue of $26.74 billion and net quarterly profit of $6 billion, or $6.43 per diluted share, in the year-ago quarter. Gross margin was 44.7 percent compared to 38.5 percent in the year-ago quarter. International sales accounted for 58 percent of the quarter's revenue.

The Company sold 37.04 million iPhones in the quarter, representing 128 percent unit growth over the year-ago quarter. Apple sold 15.43 million iPads during the quarter, a 111 percent unit increase over the year-ago quarter. The Company sold 5.2 million Macs during the quarter, a 26 percent unit increase over the year-ago quarter. Apple sold 15.4 million iPods, a 21 percent unit decline from the year-ago quarter.
Tim Cook was thrilled. I bet he was. These sorts of figures vindicate the decision to make him CEO and also put to bed the often aired idea that Apple would fail without Steve Jobs. And take a second look at the analyst's revised figures: at a rise to 29.5 million, the figure was still out by 6.5 million or about 20%. Oh, and you do remember the iPhone 4S: the one that was no advance and that was such a disappointment to the pundits? The one that sold over 30 million units. Do the analyst's really matter?
A nice note on Tim Cook's dryness was posted by Nilay Patel on The Verge. When asked if the smartphone market was a two horse race (Apple and Android) he said, "There's a horse in Redmond that always suits up and always runs, and will keep running"
With the coffers now bursting with $96.7 billion, there is talk at Apple about actually using some of the cash and Peter Oppenheimer is reported on Electronista as saying that the company isn't letting the cash burn. Some of those semi-conductor purchases would have used a little of course. There may also be acquisitions. . . .
As part of the analysis (the real one) of the figures, it seems that the big areas that showed improvements were te US and Japan according to MacNN, with the Asia-Pacific region rising 54 percent to $7.697 billion
One of the reasons I have to run this morning is that several of my students are presenting project proposals and three of these are iOS projects.
iBooks and eBooks Again
There have been lots of comments since the weekend over the Apple releases last week and especially on that iBooks Author, particularly the EULA. One comment by a writer on a blog called DimSumThinking who has produced books for a number of publishers and online distribution services was interesting, particularly his "keep the eye on the ball" point. Like me he also comments on the significance not of the iPad but of Steve Jobs (and others) sitting in the armchair to demonstrate it: that was the key to what it was. As we noted when using the new application, this is software for linking to the Apple iBookstore. If I want to send my iBook to another service, I could use Pages or something else: just not iBooks Author. And the authoring tool has the same limitations that publishers lock their writers into he tells us: "Look at the Author EULA in the light of a publisher's agreement" and he thinks it is pretty generous and is not at all bothered by the EULA: as a writer, note.

Which sort of puts the comments of John Martellaro on The MacObserver in some context. I normally like what John has to say, but this time I think that his look at the iBookstore and the 30% is dead wrong. It always has been 30% and is not something that was foisted on authors a few days ago. It always was the same as the 30% for apps that developers like or don't; and it is pretty much near the 40% or sometimes more (with the restrictions that DimSumThinking mentions - above) that publishers, wholesalers and retailers slice from the cover price of a book. Additionally, the prices of textbooks (we also got a free one) have a far lower maximum price than hard cover textbooks tend to have, which seems as if not only is Cupertino doing something for the students, but with the levelling of pricing structures and the major availability of a work in the distribution channel, seems to be doing something for authors too (leave aside the provision of the authoring tool). Ted Landau, also on the MacObserver, thinks that Apple has done it right with iBooks Author but like John Martellaro thinks the EULA is wrong. While on TUAW, Erica Sadun has another comment that iBooks author owns your format not your content, which should be taken in context with what DimSumThinking (above) and others have said about more traditional publishers.

As a related note, 350,000 textbook downloads in one weekend (as was reported in several outlets, including by Kelly Hodgkins on TUAW) suggests that Apple might actually have hit the sweet spot as far as the consumers are concerned. And not one of them in Thailand, by the way. No purchasing of textbooks for us (apart from on Amazon and Barnes & Noble sites of course and that free one).

Related to the iBooks and the announcements last week was an refresh of iTunes U which I think is woefully underused, particularly here. As part of the revision, Apple has put online a new iTunes Support section we read on iPodNN.



Half and Half
I knew it was coming as Federico Viticci had pre-warned users on MacStories, but when I looked at the article he had written on the Analog update and went to check the MacApp Store, there it was ready for me in the downloads section. Listed are three new filters, a slider to change intensity, two new borders, improved performance and a fix for corrupted exports. Nice application. Really quick method for changing photographs, something like CameraBag.

With Apple rumoured to be about to enter the television manufacturing fray, and other companies, like Samsung and LG, reporting problems, it is sobering to read in an item by Sam Byford on The Verge that Hitachi is to stop making its domestic TVs in Japan later in the year and is moving production offshore. The second company to report such a move from Japan this week.

Late on Tuesday we read a report on Foss Patents about the long-running saga of the iPad and the Galaxy. This time a Dutch court has ruled against Apple and agreed with a lower court that had denied Apple an injunction. We are nowhere near a real decision of course.



Other Matters
With Apple shining and even Western Digital making a profit (below), AMD was reported to have made a loss of $177 million in its Q4 earnings report (Timothy Prickett Morgan)


Most headlines on Monday picked up on the news that the twin CEOs of RIM had finally decided to jump ship. Well almost. This was a long time coming and has been keenly anticipated by observers and many shareholders as their blind-eye management (ignoring the obvious) was seen as a major impediment to the survival of the company: if it is not already too late. Josh Ong on AppleInsider reports the resignation of Mike Lazaridis and Jim Balsillie, but tells us that Mike Lazaridis is still holding on to vice-chairman and the other one is still a member of the board. What don't they understand about, Go? To replace the twins they tapped an insider. Electronista comments that the decisions to resign were unexpected. We have only been waiting a couple of months: maybe some never expected them to resign at all. The Sunday night announcements were why I did not see anything about them until hours after Monday's Cassandra had gone online. Roger Cheng thinks like a lot of others, that this was too little and far too late; and also that the change looked for may not be the change that was needed with the appointment of Thorsten Heins, especially with Lazaridis and Balsillie looking over his shoulder. He is going to have to get tough with them. Another comment came from Steven Musil who repeats the series of mis-steps that have brought the company down almost to the Kodak level. Heins is confident in the continued success, but I suggest that he doesn't go ordering any new curtains just yet.


An interesting piece of news from Topher Kessler who tells us that the Operation Ghost Click DNS servers are to shut down in March. Why is that so important? According to the article, so many computers (Macs as well as PCs) were affected by the Trojan Horse that it was considered better to keep the servers running as legitimate DNS servers (rather than a redirect service to line criminals' pockets), but the German authorities want to shut it all down. I followed Topher's instructions and used the command in Terminal only to find, no DNS servers used. That was because OS X uses the router as a DNS server which works but could be better sometimes.


There were a couple of interesting cases this week in the US concerning freedoms, both rather different, but both with important implications. The first was a decision in the Supreme Court which was almost unanimous, but for different reasons. The police in Washington DC had put a tracker on a car without a warrant and all the evidence they collected went part of the way to send the owner of the car to prison for life for drugs-related offenses. This was all over the web on Tuesday, so let me use Timothy B. Lee on Ars Technica as my source who explains (like others) about the separate ways some of the justices applied their reasoning, but all agreed it was unconstitutional. If the police had not got sloppy, they would not have lost this.

Another case concerning freedom is all about encryption (or more likely, decryption) of a lady's laptop. Declan McCullagh tells us she is suspected of shady dealings and the feds want a look at the files. It is unclear whether she cannot or will not, but the judge said the 5th Amendment (thou shalt not be forced to tell the truth about yourself -- self-incrimination) does not apply. Her lawyer disagrees and so do a lot of others; but if she can open the files and refuses to do so, this may also go a lot further than the current Colorado court system.


Wonderful news -- and the irony filter is on -- we are told in a report by Thomas Houston on The Verge, that in the next few weeks we will all be using the Facebook timeline. Well, some of us may be walking away from Farcebook now.
Local Items
A bit of a surprise to read that Western Digital, despite all the problems with its submerged factories here and the cessation of hard disk production, has still managed to turn in a profit, so Chris Mellor reports on the Register and explains how they pulled this rabbit out of the hat.



Late News
We are told that Intego has issued a security report on OS X that summarizes the various malware attempts we've seen on OS X in 2011, among other things (Topher Kessler)



Graham K. Rogers teaches at the Faculty of Engineering, Mahidol University in Thailand. He wrote in the Bangkok Post, Database supplement on IT subjects. For the last seven years of Database he wrote a column on Apple and Macs.