By Graham K. Rogers
---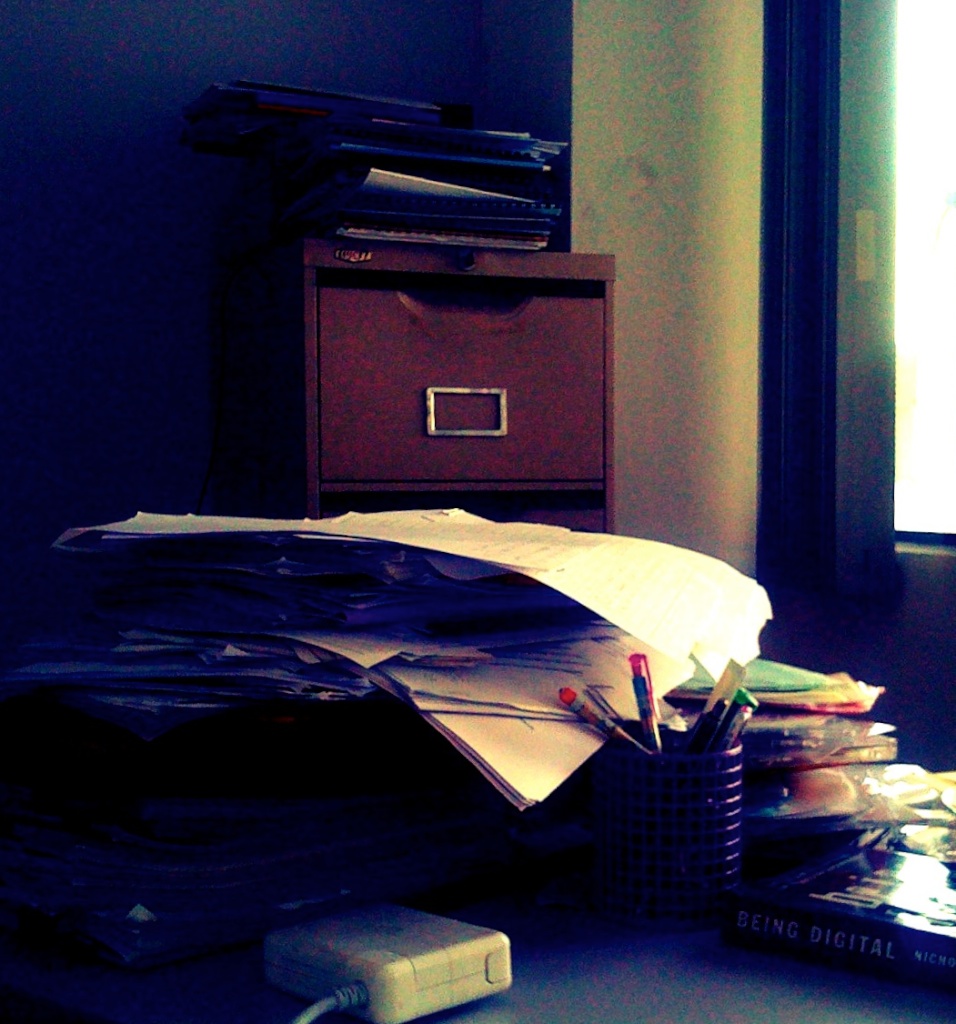 Opening Gambit:
Anticipation about Apple's Thursday Education event, and the rumours. Long knives at Apple? Comments by Woz and others on Android. Waterproofing for phones: Liquipel being courted by Apple and Samsung. Samsung not guarding, but building a hen house for Apple. Nissan self-repairing iPhone cases. Facebook IPO for May: announcement today perhaps. I have eased into the new condo, but as yet have no internet line: coming soon. My new iPhone speaker (courtesy of Geek Sugar) giving a cereal improvement. Jerry Yang resigns from Yahoo!




Before the day itself, when rumors are rife -- one might almost describe these as frenetic, desperate. Apple does that to people when new things are expected. Among others, Electronista carries an item on Apple's upcoming education event. An interesting point is the idea that Apple intends that e-books will be created more easily with what is described as a GarageBand for e-books. My own attempts at creating output in this format using Pages, or other software have been less than satisfying especially with the way images are handled: text only is not a major problem. But my books and text books need pictures. While this looks nice for my purposes, this rumored service (or feature) would allow text books to be more widely available and cheaper.

As Tuesday progressed, so more and more sites picked up on this (including another unoriginal rehash by The Next Web: with such suspect grammar, is his wife writing these?). However, Leanna Lofte on iMore added the rumour that iPad optimized textbooks would also be part of Apple's event package which is late Thursday evening Thai time.


Late on Tuesday here, we read on CNET in an item by Don Reisinger who tells us of a book in which Adam Lashinsky claims Scott Forestall is looking at the top position in Apple. Forestall has a lot of power in the company and has collected some skilled programming talent, which some people think has been to the detriment of OS X development. Inside Apple: How America's Most Admired--and Secretive--Company Really Works is out next week we are told and hints that Forestall is the heir apparent. In some ways this is likely as we were told months ago of his ambition and how he was more like Steve Jobs than any of the other executives. However, Forestall does not have the wide industry experience that Tim Cook does, which is why he was chosen by Jobs and the Apple Board in the first place, and also why they handed Cook lots of share options to keep him in the job. While Cook is likely to steer a safe course, Forestall's drive could lead him to less safe areas. And we have been that way before.


There has been some interesting analysis in the last week or so concerning the figures of PC sales and the iPad with both Gartner and Horace Dediu coming up with some ideas prompting Meg Whitman, CEO of HP to chime in with the expectation that Apple could overtake HP, especially if tablets are factored in. In one set of graphs on Dediu's ASYMCO site, he asks the question, Is the iPad a PC and on another we have a look at relative sales (units shipped) and market shares. We also read in an article by Neil Hughes on AppleInsider that the estimated sales of Macs in the December quarter were around 4.9 million and that Apple's growth is expected to be in the region of 18% for the year.

Whatever: Apple is selling these things by the truckload and they seem to be cutting into PC sales all over the world (as does the MacBook Air), which means less income for the PC assemblers or Microsoft (no PC, no Windows) and more income for Cupertino. I just mentioned the truckloads of iPads, and Electronista sort of confirms that for me with a note that 8 million iPad 2 devices are expect to ship in the first quarter of the year, with 25 million for the year (2012), but we can add another 35% to that with the release of the iPad 3. That would be some 65 million for the year.

As a note, a lot of sources like Josh Ong on AppleInsider are reporting on that camera-less iPhone we mentioned last week, having seen it in the Straits Times in an item by Defence Correspondent Jermyn Chow. Most had missed that (and me) and cite CNET, and The Verge who got it from the Jakarta Globe, who mention The Straits Times and cite them properly. Got that? . . . Original sources are the best. CNET cite themselves and M1.


We are told by iPodNN that Apple has almost doubled the number of countries who are allowed in to the iTunes Match club, with 19 new countries: Argentina, Bolivia, Chile, Colombia, Costa Rica, Dominican Republic, Ecuador, El Salvador, Estonia, Guatemala, Honduras, Latvia, Lithuania, Netherlands, Nicaragua, Panama, Paraguay, Peru, and Venezuela. Estonia, Latvia, Lithuania, and the Netherlands


It is nice to see a new name in relation to the iPhone, even if it is an old name. Nissan, the car people, have come up with a self-repairing iPhone case, Chris Oldroyd writes on iMore. The technology comes from its automobile paints and they are testing it out right now.

Sort of related was the waterproofing we mentioned in a comment on CES. Some of those 200+ Apple employees sneaking round CES also thought this was a good idea. And guess what, so does Samsung. What a coincidence. Steven Sande on TUAW reminds us of the original article and (as well as a description of how the technology works) reports that Liquipel have been talking to both of the companies and that they are "in the process of signing up a major smartphone partner." One part I did like, was the idea of headphones "manufactured with the process would be impervious to sweat or rain damage, and could be used while swimming or taking a shower." Or walking in floodwater I shouldn't be surprised.


Ah. . . that Steve Jobs doll. We thought it would be stopped somehow. Steven Musil reports that the company has cancelled the life-like figure after considering the feelings of the family. Reading the article, I think Cheung was a real fan of Jobs, but sometimes Asian sensibilities clash with the west, and vice versa of course. There are lots of people here who are always amazed at the reaction when for example, they open Hitler bars with waitresses in lederhosen and swastikas on their arms, while Europeans and Americans fail to realise that the swastika itself (left or right oriented) has been a symbol in India and other places for hundreds of years: East is east, and West is west; and never the twain shall meet (Kipling).


Continuing its rather useful series of hints for Mac users, OS X Daily has a useful way to convert video tracks to audio directly. This is another of those hidden gems that Core Services hides away. While Low End Mac reminds us of how to copy text from Quick Look. I am not sure if that was not already dealt with by OS X Daily as when I went to turn on this feature, it was already available. Believe me, with some files it saves an awful lot of messing about.

With moving into a new condo, I am, after some speakers for the iPhone, but there is little I see here that has a reasonable design or price. Those Harmon Kardon Soundsticks look nice but every time I go to buy these, I back off. Nothing else appeals to me. However, I was interested to see a hint by Kirsty Korz on GeekSugar -- a site that comments on fashion and looking good -- about using a bowl as a speaker. Not bad. I tried three: a fruit bowl, a small bowl and the bowl I use for my breakfast. Not much difference, not brilliant quality, but increased volume with any of them.



Half and Half
There are some comments on words about Android by Microsoft's "former point man" Charlie Kindel, reported by Chris Ziegler on The Verge and there are a couple of interesting points, concerning the lack of control: indeed, "Out of control" was the message. You would not be reading that about Apple and iOS of course.

However, Steven Musil writes about Steve Wozniak's comments on Android. These are sure to get a wider airing, as Woz makes good ammunition for those who like to dent Apple's image. We would of course concede that iOS is not perfect and has limitations, but perhaps (as Woz suggests) it could do more. It could also be out of control; and it does (like the jail-broken versions of iOS) allow malware in. Of course -- and this is bound to be forgotten by the negatives ones -- Woz is keeping his primary phone despite his moans about Siri (beta software we note): his iPhone. He also describes Android as complex.

And right on cue, one of the writers for the Register comes up with the headline, "Woz praises Android, blasts iPhone limitations". Find it yourself if you want a look.


This is really about Apple expansion, although Samsung is the company spending the cash. Mikey Campbell on AppleInsider reports that Samsung is seeking to expand its Texas processor plant and to do this is in talks with banks for the capital. It is speculated that this will be a fabrication plant for the processors in the iPad 3. This does strike me as less the fox guarding the hen house as letting the fox build the hen house.

Of course, the patent disputes are still ongoing and Apple upped the ante again on Tuesday evening (Thai time) with another bunch of lawsuits in Germany against Samsung we read in an item by Sam Oliver on AppleInsider.


Alex Brooks on Word of Apple has been going through the same sort of inner debate that I go through sometimes and reading his words, linked from Jim Dalrymple on The Loop, I was able to learn something from this younger man:
The site I want to read doesn't churn out the same news and rumours that thousands of other sites have, the site I want to read doesn't post fanatical rumours from idiotic sources. To make matters worse this churn effect often comes with a form of chinese whispers, led mainly by eccentric, traffic seeking asshole bloggers who are unable to distinguish fact and fiction, unable to pick up the phone to a public relations team to check a detail or more unbelievably spend the time to produce something thoughtful.

The site I want to read and will produce will post thoughtful commentary on Apple. The kind of commentary and prose that's sensible, articulate and adds value to a wider discussion happening across the internet. There are already a handful of sites just like this, authors who have in some cases taken grave risk to quit their day to day lives to produce content just like this. I value those sites, I enjoy reading their content.
I thought of several who that might apply to, including one local producer of content that is mainly rehashed from other sources. I will not live up to all of Alex Brooks' ideas, but with eXtensions I have always tried to write what I enjoy thinking about, although the occasional press release information is there for information and of course to drive some more traffic to the site.
And a note on that "learning from a younger man" comment, which might sound patronising, but I am not like some people and enjoy new experiences and information, especially if I am able to learn something from young people like my own students.

I was glad to see that Leanna Lofte of iMore had picked up an olloclip lens kit for herself at CES where she had the opportunity to try it out first. Like me, she has found it rather useful.
Other Matters
With Apple's Education-flavoured event tomorrow, we are told that Facebook is to have some special party (later) today. Initially people were not sure about this, but rumours have been cropping up about a Facebook IPO, perhaps some time in May. Steven Musil is one of many who looks at this and explains why it has to be soon if the IPO is to be one of the darling buds of May.


A Tweet this week made me chuckle: "Yesterday I set my wifi's name to "Hack this if you can". When I checked it today, it was called "Challenge accepted"."


Kristy Korcz on Geeksugar tells us of the sites that are closing in protest at SOPA:
Wikipedia
I Can Has Cheezburger network
Reddit
BoingBoing
Minecraft.net
Riot Games
Epic Games
38 Studios
Red 5 Studios
There may well be more when the time comes round.

On Tuesday we were told by Kodak in a press release that the 26th Annual Gallery Elite Awards had taken place the evening before at Imaging USA (I-USA), the annual conference and trade show of the Professional Photographers of America (PPA) in New Orleans, where the judges were Helen Yancy, Dennis Craft and Rich Newell. The awards recognized the creativity and skills of photographers in the fields of wedding and portrait photography, who had used Kodak professional products and services.

HP has announced that its new Chief Strategy Officer is to be Bill Veghte: responsible for keeping HP on the cutting edge of innovation.
Veghte joined HP in 2010. In the most recent fiscal year, he grew HP's software business by 18 percent. Prior to HP, he spent two decades at Microsoft in a variety of senior leadership positions. Most recently, he managed the company's $15 billion global Windows business and was instrumental in the delivery and launch of Windows 7.

We mentioned on Monday that RIM had hired a merchant bank to look into its options. One of those might be a tie up with (takeover by?) Samsung according to a report on Electronista. Samsung say they are not interested (David Pierce, The Verge).
Local Items
I have been using both the 3G Spin device that comes from local carrier True and the tethering (Personal Hotspot) via the iPhone to get online in my new apartment. The apartment wifi is hopeless and expensive to boot. We also had a power cut on Tuesday morning. Of course, if I had a connection, the power cut would stop the router too.

While the Spin is fast enough, if I stop using it for a brief period, for example if I start to take notes or comment on an online article, the signal drops and I have to start again. With the iPhone connection, which is also quite fast, the moment I turn that on, the Mac recognises the device and we are back up and working. The iPhone is not perfect and that has had problems sustaining the link once or twice. A restart with either device usually does the trick.

I managed to find my way to one of True's offices on Tuesday and the pleasant but so-busy staff had me signed up for an ADSL link that should be live at the weekend. Owing to the nature of the condo, this is internet only and no telephone. If I want that I have to go through the condominium management: no thanks, Skype, the iPhone and a cheapo Samsung as spare will work for me. They gave me a Zyxel modem router as I left, but I am not sure if I will use that, or my own setup from the house that includes an Airport router too.


On his RSS feed this week, the local photographer, Gavin Gough, put a mention about the new print edition of a photography again called Rear Curtain. In some ways this is bucking the trend to digital output, but as they write in the intro, photographs are made for handling and print.
Late News
We read Wednesday morning in an item on the BBC site that Jerry Yang who co-founded Yahoo!has resigned from the board. Larry Dignan adds to this with an item: "Why Jerry Yang's resignation is a great, if belated move."


We are told by Katie Marsal on AppleInsider of a rumour that Apple is to hold an event for the iPad 3 and iOS 5.1 in February. Possible.



Graham K. Rogers teaches at the Faculty of Engineering, Mahidol University in Thailand. He wrote in the Bangkok Post, Database supplement on IT subjects. For the last seven years of Database he wrote a column on Apple and Macs.