By Graham K. Rogers
---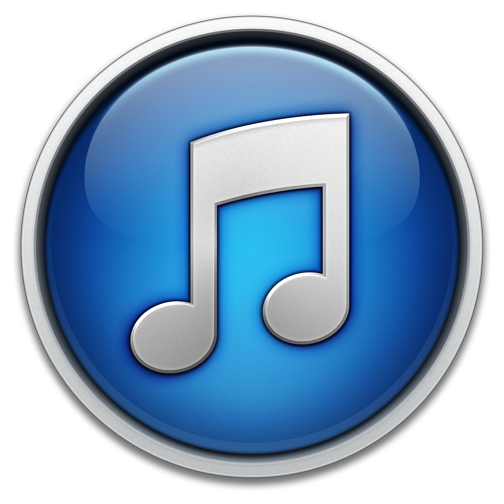 We have had a few updates reported to iOS apps in the last day or so. . . .
glmps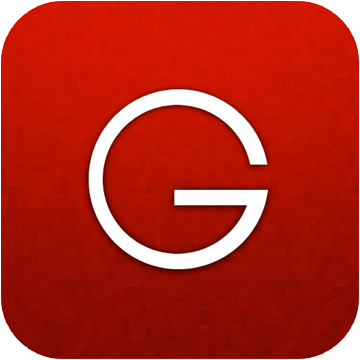 Having just reviewed glmps at the weekend and being pleasantly surprised, we found an update to this mid-week. There were a number of new or changed features reported for the updates to 2.0.2 and 2.0.3 which gave minor improvements to the overall experience of using the glmps app:
URL's in titles are clickable now and the user is asked if Safari is to be opened;
URLs are kept in the recent hashtag list to make it easy to reuse them;
Glimpses already posted can now be edited;
The hashtag view has been reformatted when comments are edited;
Titles remembers the last 5 hashtags;
Support added for Emoji characters;
Addition of new notifications; and
Various big-fixes.
NASA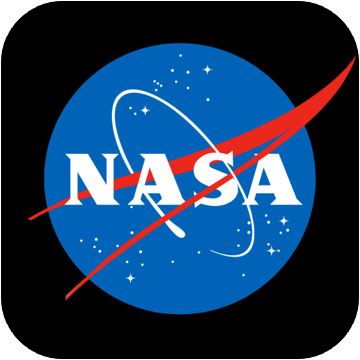 I have been using the iPhone version for a while which also works on the iPad but it is not optimised for that device. The iPad version uses the full screen so the video quality is better; and the app has a lot to show. The iPhone version is NASA App (version 1.44) while the one for the iPad is NASA App HD (version 1.22). Both were updated this week.

The information on the update which has been applied to both versions of the app tells us that News and Features have been added to Mission Detail View while a Third Rock Radio Player has also been added (Earth of course is the third rock from the Sun). A simple password feature (NASA calls this, "rudimentary") has been added to prevent access to external links. This is turned on in the Settings section. Also added are Launch Services Program Updates. A fix has been made to asset identification in videos and Tweets view.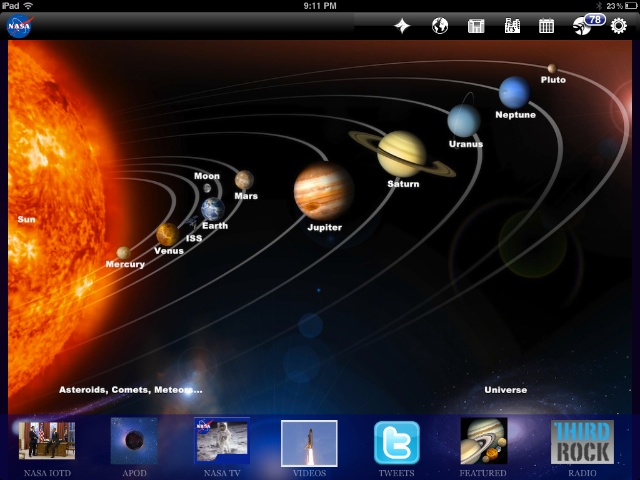 I had a listen to the 3rd Rock Radio Station and was surprised to hear the UK group Porcupine Tree. A button beneath a thumbnail image links to Safari to allow the radio station to be played outside the App. However, once playing within the app, the music continued even when I viewed other sections. The solar system graphic which acts as the home page is interactive, so tapping on a planet, such as Venus, brings up a panel about our neighbour along with several pages of text, itself with hyperlinks.
There are some useful navigation icons at the bottom of the screen (best viewed in landscape mode). A calendar icon brings up a panel for the month with the Image of the Day for those uploaded thus far, shown in the relevant days: nothing for Saturdays or Sundays. We can go back to see previous months (and images), but going forward shows blank dates only.
Icons on the top of the screen access outside links such as news stories and NASA centers: marked with red pins on a world map; with my location shown by a green pin. One icon brings down a panel that shows Visible passes (of satellites) over the user's location: in my case Bangkok. The next few are all far too early in the morning.
MacHash News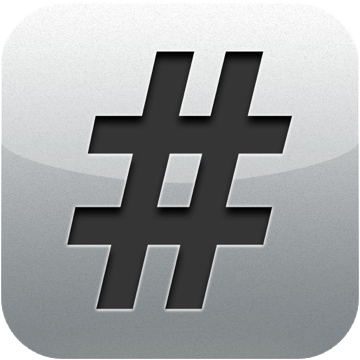 I really should use this app more often. The purpose of MacHash News is to track sources of news related to Macs and Apple, then display a Twitter-length item. If we want to read more, tapping this gives a full screen summary, with a button to visit the online original.

A major change in the latest version (3.2) is the linking to podcasts, the integration with Twitter and Linkedin sharing. Other changes reported are:
Improved podcast detection, idle timer disabled, new background audio;
Bug introduced in iOS 3 has been fixed;
Improved layout for larger font sizes on the main list;
Onscreen notification HUD orientation bug fixed;
Stop/refresh button in fullscreen mode added;
Quicker transitions from full to regular screen modes; and
Fullscreen browser now default on iPhone.
British Airways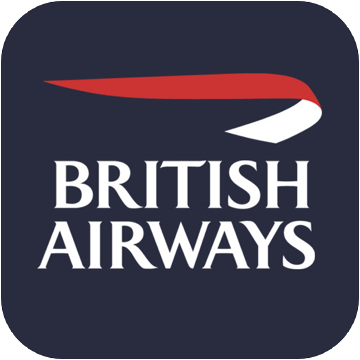 This was one of the earliest apps I downloaded onto my iPod touch 2 more than a couple of years ago and it has had some major changes since then.

Now more than just a facility to search for flights, British Airways has are some useful tools for those who fly, including a quick check-in and use as boarding pass using the iPhone.

The flight-booking feature has been beefed up with the 3.4 update and there are also a number of bug fixes and other improvements reported.



Keymote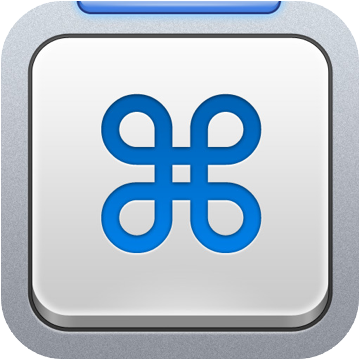 A number of apps allow remote access or use from the iPhone to a computer. Examples include iStat which monitors the Mac remotely (as well as the iPhone it is installed on) and Keymote which allows us to control the keystrokes on the Mac, including the use of several applications via downloaded files which have been developed by users. As an example, I downloaded a file for Aperture and could control that application remotely (on the same wifi network) in this way. While I find being at the keyboard and using keystroke shortcuts is more efficient, some people may not have the ability to do this, for example those who are bed-ridden or unable to enjoy full use of their hands. Keymote is also useful in a classroom for application demonstration purposes.

Improvements for the 1.3 update are fast app switching, Function key support and Single modifier shortcuts and minor bug fixes. We are also informed of "Keyset Store Polish". I am not clear on what this indicates: a better experience in the store where there are more than 200 apps covered; or a section for a European country. The Iced Cocoa site did not enlighten me, but this does not detract from the usefulness of this app.



Social GPS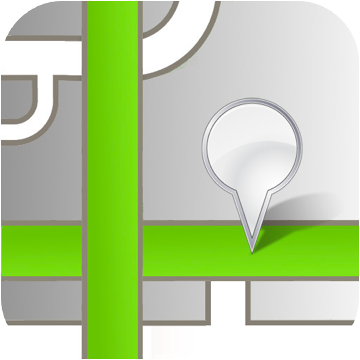 When I saw this in the list of updates, I thought it was an app that a friend had downloaded but it is an updated and renamed GPS Location Tracker from JAS Applications (now up to version 1.3): Social GPS. With the app users may share their GPS locations with friends using social networking sites, plus email and SMS. Although the button in the app is marked as SMS the test message I sent to a friend went via Apple's messaging service, but an automatic return message used SMS.

The updates are noted as a completely new interface (which includes a new name); the app will now post directly to Twitter without the need to copy the information; the app displays a preview map and a full screen map (both have Satellite and Hybrid views too); and along with the redesign is a new icon.



Color Uncovered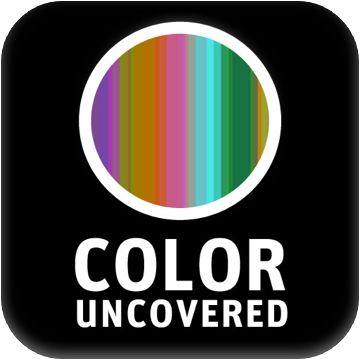 When I first downloaded this towards the end of last year, I was surprised by the way this was able to demonstrate how easily (and how often) our eyes can be deceived. The Exploratorium, a scientific foundation in the US, had put together a surprising collection of items and articles to demonstrate the scientific reasons behind such phenomena.

The app, which is for the iPad only, has now been updated to version 2.0 and we are told that there are five new articles that will uncover similar surprises. The app also now has close-captioning for videos that are included. I see that the icon for the app has been updated as well.



Graham K. Rogers teaches at the Faculty of Engineering, Mahidol University in Thailand. He wrote in the Bangkok Post, Database supplement on IT subjects. For the last seven years of Database he wrote a column on Apple and Macs.