By Graham K. Rogers
---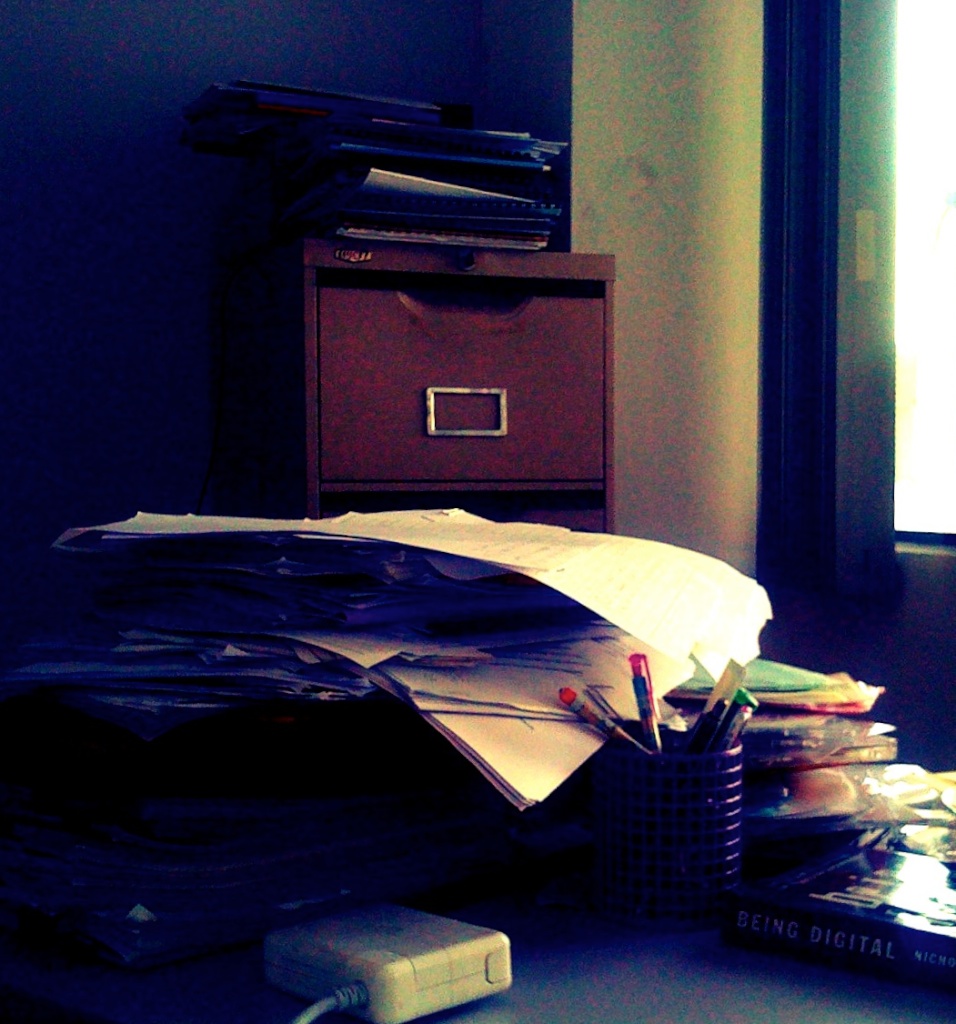 Opening Gambit:
Apple's education event next week at the Guggenheim in New York. Apple back up to number 3: other PC makers are suffering from poor sales and hard disk shortages. iPhone launch in China: crowd problems again. Singapore carriers to sell iPhone without a camera. New technology coming in the iPad 3. Tim Cook's stock options. Microsoft fading. The iPhone owner who stopped the New York Philharmonic. 300 Foxconn workers in emotional blackmail attempt. And of course there are rumours. . . .



Apple Stuff
As was expected Apple has sent out the invitations for its event on 19 January in New York -- the Guggenheim Museum no less. Jim Dalrymple on the Loop is one of those invited. This event will start at 10am NY time which is 10pm here, so I may actually see the feeds live for once. The image sent to those invited makes it clear this is an education announcement. But why the Big Apple? Don Reisinger suggests this may be due to the proximity to so many major textbook publishers.

Somewhere along the way, Apple has now become number 3 PC maker in the US and this has come with a growth of 21% we are told by Josh Ong on AppleInsider. Some of this has been at the expense of other PC makers and may be partly due to the problem with hard disk supply which Apple did not suffer with in the same way, partly due to the use of SSDs and also because there was a better supply: something that comes from Tim Cook's experience with supply lines and perhaps why he has that large bonus that some people are already whining about. The stock award is to make sure he stays at Apple not to reward him for what he has already done: although the evidence is fairly clear on that too. While the good sales reported may mean expansion, with Mikey Campbell reporting that Apple has signed a lease for large premises at Sunnyvale (outside Cupertino) with enough space for 1,300 staff. It also puts pressure on the Cupertino council to make sure they allow Apple to build its new super-HQ as they demonstrate that they do have the ability to move away if they want.


Some of the patent disputes are making strange bedfellows and the way that the corporations are able to separate one set of actions (say a fierce patent battle) with the need to supply a competitor with components, would be hypocrisy in one scenario. Or treason in another. Samsung is a perfect example as Apple still orders screens for the iPad from the Korean supplier. A new alliance was formed this week out of the need to battle the latest patent litigation from Kodak, which is on the verge of collapse and while trying to reinvent itself, needs to find some cash. The patents are a good weapon as if they sue for the use of some technology, it may also interest one of the players to consider buying what is left of Kodak to possess that large sheaf of patents. Not a surprise in some ways to read on Patently Apple that Apple may work with HTC to fight off a new Kodak lawsuit. We are at war with Eastasia. We've always been at war with Eastasia.

As if to emphasise this, Sharp who have no disputes with Apple (as far as I can remember) is no longer in the running when it comes to iPad 3 displays we read on Patently Apple, but the winners are apparently LG and Samsung. An odd world.

As part of the series of rumours in which Sharp were reported as excluded, Andrew Wray on iMore tells us that the first orders for the iPad 3 have been sent out to the suppliers and the likelihood is for a release of the device in March, but then this article tells us that Sharp are to produce the screene: "IGZO (indium gallium zinc oxide) iPad 3 panels, with a purported Retina display resolution of 2048 x 1536."

The rumours have also excited Mark Reschke on T-GAAP, we are told by MacDaily News. He theorises that with the new iPad resolution, the A6 processor is expected to be used, but he wonders if this could mean a later move away from Intel and more use of ARM, for example in the Macs that Apple makes. We have always thought this was a probability and a good move for Apple as not only would it control its own technology from source, but no one else would have any idea what was being built into each processor as it was developed, causing even more of a catch-up panic than we have now.

Not unexpected like the approaching update to iOS, OS X is due for its next tidy up and version 10.7.3 of Lion is going through the processing at the moment with the latest build having been sent out to developers in the last few days we are informed by OS X Daily, who also remind us that 10.7.2 was October, making this one of the longest gaps between such updates.


Several of the Apple correspondents we follow (and some we usually don't) were upset by the wholesale cloning that was seen at CES. As an interesting follow up (and perhaps related) several sources were noting the attendance at CES of a number of Apple employees, with Josh Ong on AppleInsider suggesting that more than 250 Apple staff were there. Like Electronista, Josh notes that Greg Joswiak was seen there perhaps scouting out the opposition. When he realised he had been spotted he grinned sheepishly and stopped to chat. He was wearing a tag that revealed who he was and his company affiliation, but "it was strategically concealed". And remember those tablet computers that were announced at last year's CES? No, neither do I.


It is the iPhone launch in China this week and with no worries about Friday 13th there, there again seems to have been some problems Josh Ong reports. In a couple of previous releases there has been disorder with queue jumping and some proxy lining up, as well as buying so many phones that there is nothing left for those still waiting. We had hoped Apple would tackle these problems. The iPhone goes out in 21 other countries today too.



Half and Half
In an interesting analysis, Barry Ritholtz on The Big Picture is scathing about the lack of invention from Microsoft and its bloated bureaucracy run by bloated, bureaucratic CEO and the point that they have missed every major new technology (remember they were even late to the Internet), including tablets, search and social networking. What they have ticks over purchased by a largely trapped market while others innovate and move on. MacDaily News like the comments, but add, "Their best hope is that the law actually deals Google's Android what is deserves. If so, Microsoft will be standing there, ready to license Windows Phone to the iPhone wannabes of the world." Oh, and another company (LG) has signed a licence for patent use in that Open Android with Microsoft (Don Reisinger).

We also saved a comment from Woody on InfoWorld who is always worth reading. His local interest item, speculates about why Microsoft was telegraphing that there are likely to be poor figures coming out of Redmond as a result of falling PC sales (Apple now at Number 3 remember). The information, as Woody tells it, rocked the house at CES. Some of those PC makers have always seen Windows (and DOS before) as a goose that would never stop laying golden eggs. They must have forgotten that fowl needs feeding. Woody wonders if the cause of the cause may have come from the flooding (and subsequent lack of hard disks) in Thailand. So if Apple was able to float on the flood waters, why did the PC makers not? In the same way as we have discussed the problems several times here, Woody goes over the situation as it relates to demand and supply. Ah, that key word again.



Other Matters
Oh I just loved this, having been stopped in mid-flight myself on more than one occasion when making a presentation or having a movie interrupted by the sound of friendly chimes on someone's mobile phone; and especially as I love classical music. A blog called Thousandfold Echo reports on a New York Philharmonic concert that was interrupted by the iPhone tone, Marimba. Instead of turning the phone off, the guilty party sat immobile, even when the conductor stopped the audience and stood in front of him (he was in the front row) and berated him to much applause from the audience. Best to read the blog entry as the writer was there.


An interesting demo of transmission speeds took place this week, we read in an item by Adi Robertson on The Verge, who reports that NEC used a system that integrates "multiple channels" and reached speeds of 1.15Tbps over 10,000 Kms. It makes one wonder when the local IP cannot manage 1.15Mbps over 10 Kms.


Usually it is Apple that gets the blame (and it does in some other reports), but Steven Musil reports that Microsoft are investigating a situation at Foxconn last week when some 300 workers threatened a mass suicide at the factory over staffing assignments and transfer policies. This sounds to me like emotional blackmail as there have been suicides there before, so why not threaten more and get some headlines? But will Redmond get the same treatment as Apple over this? Probably not.


The maker of some very fine cameras, Red, has a 3-day series of workshops on using the cameras at the Red Studios in Hollywood. Reducation is running from 27 February - 2 March with a 2 day extension course. There is also information on the site about three one-week camps for children (9 - 15); and of course links to the camera range.
Local Items
An oddity this morning when I read in the Straits Times that local carriers there are to make available an iPhone with the camera removed. Not sure if this is a spoof but Jermyn Chow -- who is defence correspondent -- suggests this was listed briefly on a telco website and it may be of benefit to those military personnel who are barred from taking cameras in camps.



Graham K. Rogers teaches at the Faculty of Engineering, Mahidol University in Thailand. He wrote in the Bangkok Post, Database supplement on IT subjects. For the last seven years of Database he wrote a column on Apple and Macs.