By Graham K. Rogers
---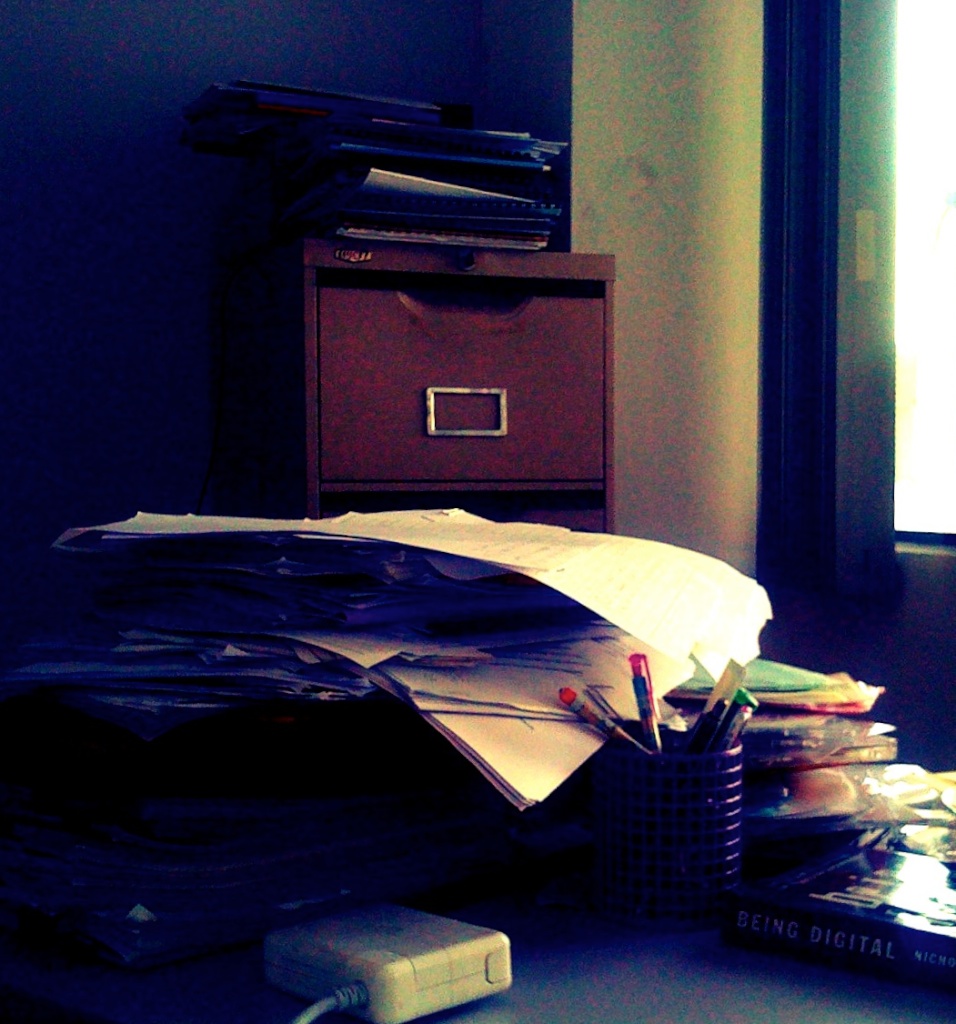 Opening Gambit:
CES this week at Las Vegas so lots of announcements on the web. News on iPhone 4S, iPhone 5, iPad 3 and the (probably untrue) rumour of the iPad 4. Other Apple rumours. An iPad survives a 30,000 metre drop (with video). Macminicolo and its server farm of 1,000 Mac minis including a 7 year veteran G4. An Apple patent for an ionic wind generator cooling system (I didn't know either). Low profits for HTC. Low profits for Motorola, but it is Apple's fault, so that's alright. Microsoft tries to copy Apple for its baggage-laden Windows 8. Is the theme at CES copy Apple at any cost?



Apple Stuff
Late on Friday we saw a number of sites with the information that seemed to stun some people that iPhone 4S users were using more data than those with the iPhone 4. There are two linked reasons I would guess: the new toy idea means that users want to try things out and that uses data, but part of this new toy is Siri which (who?) access the internet every time you ask what time it is. My first look at this story came from Josh Ong on AppleInsider who mentions that the source of this is a Telecom Network firm, Arieso: 1.6 times higher they tell us. AppleBitch note this extra usage by Siri and comment on the effect this might have on carriers.

Some Apple rumours are grounded in a certain amount of fact, and one of the facts used from time to time is code in the developer releases of software. Brooke Crothers reports that someone has found a reference inside the code for the iOS 5.1 release which has been coming soon for a while now, to a quad-core processor: iPhone 5, iPad 3? Or (from me) how about a new range of iOS-powered computers.

On Friday there were lots of rumours concerning the iPad 3 and the iPad 4. With the last iPad we were told that there would be a new version only a few months afterwards which was as untrue as it was stupid, but did cause some people to think about delaying their purchase. Now Matt Brian on the Next Web among many others, all slavishly copying the same rumour, tell us that the iPad 3 will be with us soon, which is expected, but that the next one will be coming in October which I thought was highly unlikely when I first read it. These people are obviously not paying close enough attention to Apple and just thinking about the next headline. AppleInsider later confirmed the accuracy of the iPad 3 rumour, but the iPad 4 is thought to be "completely made-up nonsense".

I have dropped my iPad 2 a couple of times and luckily the worst damage was a bent corner. A company called G-Form made itself famous a while back by dropping an iPad from a plane in a special case that it has developed. No damage. They have just surpassed that with a fall from the edge of space -- they got it all they way up there with a special balloon we are told by Chis Oldroyd in an item on iMore (see below) which has pictures from the release. It fell 100,000 feet (30,480 metres) and was in their G-Form 6oz Extreme Edge case. It was undamaged when it crashed to earth. I am going to put the iMore link to the 2-minute YouTube video here it is so good:





iMore? I had to look twice at that. It appears that some time in the last week or so TiPb (which was awkward to type for sure) has been renamed iMore. A look at the renamed site tells me that the change was on 5 January and Rene Ritchie explains the genesis in an item on the site. The best of luck. This is a site I refer to regularly.

In another article on iMore, Allyson Kazmucha reports on a widely circulated item concerning the access that Apple may have given the military in India. Other companies like RIM and Nokia are also involved, but of course the headlines come from using the Apple name. And shame on them if they have given the military such access. It would not surprise me, despite all the assurances, if the handset makers had given backdoor access to all 3rd World governments.


Patents are another way to hint at what Apple may be working on, although a lot of research ends up being trashed as it may not really be economically feasible (but come back in 10 years time). MacDaily News links to a report on a fan-less cooling system which uses a smart ionic wind generator. That sounds awfully sci-fi but Patently Apple gives us some more details including the core idea that this "generates airflow based on the ionization of air molecules". Ah, now I get it. Sort of.

We have mentioned the idea about the smaller Apple retail units that we have in Thailand in some branches of PowerBuy. This sort of thing has been fairly common for a while in the US too with the Best Buy stores there, but Daniel Eran Dilger on AppleInsider tells us that Apple is intending to expand the concept with Target who have some 1752 stores.


One of my favourite purchases in the last year or so was the Magic Trackpad (although I hate some of Apple's names). Apart from sometimes losing the pairing which is quickly fixed, the replaceable AA batteries lose their edge too after a while, especially if you buy the cheap ones. A solution has been developed by Mobee we are told by Sam Byford on The Verge who reports on a wired charging system for the Trackpad. As the connection is not permanent, this is a neat solution.

While we like the Magic Trackpad, Macminicolo bought one then left it in a drawer ever since, we read on an interesting profile of the site by Shawn Blanc and Brian Stuckl who is behind it. That comment came way down the page of the extensive interview and on the way there are photos of the office setup (drool) and the Mac mini server farm, that has something like 1,000 Mac minis all churning away, with the oldest (a G4) having been running for 7 years. Take a moment to let that sink in. I rate these computers highly and had three G4s at one time. I don't have them at home as I need the mobility of working in two or more locations, and with two burglaries at that house, this was too light an option for the light-fingered. I am moving into an apartment next week, so I may think again.


I was a bit annoyed to read on Electronista that Apple is facing a $1.9m lawsuit for selling unauthorised books on iBook in China. I am not annoyed about the fine, nor about the fact they have been caught -- who knows how this transgression came about: it could be a mistake somewhere down the line. What annoys me is the "selling" as the iBookstore here has nothing we can buy in it and only those copyright free books that I could download myself from Project Gutenberg and make into ebooks. Matt Brian on the Next Web also had this and cited the figure as $1.88 million. He also mentions that the lawsuit that brought this about was filed by several Chinese writers. It sounds as if someone told Apple that they had the rights when this may not have been true.

A week or so ago we reported on that realistic plastic Steve Jobs that was going on sale and the story that Apple was going to stop it. I am not sure that they can as rights to the name die with the person. In any case, MacNN tells us, in most states that figurine is legal so any lawsuit would be bound to fail especially as Apple does not own the name Steve Jobs as a trademark.


When we hit the off button on our phones, all it does is kill the screen. To turn it off fully, we need to take some awkward steps and (in honesty) not many of us want the phones off as there are messages, email and other connections being made; we also transmit location data which caused a lot of hand-wringing a few months ago. I saw a solution to this in a bag made by MIAmobi as it totally insulates -- and isolates -- any phone placed inside it. As usual, Amazon will not ship -- good heavens, it's a bag -- so anyone wanting this will need to try the MIAmobi site.

I sent an email on Sunday asking and had a reply waiting for me this morning (Monday). That in itself is significant. The company officer wrote, "Just give me your shipping address and a phone number for USPS. I will send you a paypal invoice and you can pay with them. I will ship right away."

He also wanted to know if you want Dark Brown Leather or Black and what style? Suit, Sm dual Zip or Lg dual zip. Who needs Amazon?


I don't know whether it is because of my location -- I shall be harsh in print if it is -- or if there is something wrong with the app, but the long-awaited update to the Motor Sport app for the iPad arrived at the weekend and it failed. I can see the cover, but any attempt to buy the issues or subscribe (6 months or a year) has zero response.


Another like of ours is What's App which is a way for iPhone users to communicate with each other and with BlackBerry owners. Tom Warren on The Verge reports on an insecurity that affected their website and may have allowed a third-party website to update any users' status message. Fixed now we are told.



Half and Half
Well, what a surprise, someone from Microsoft has admitted that the Windows phone was a response to the iPhone, we are told by Josh Ong on AppleInsider. Didn't some of us say that at the time. No wonder I call this column, Cassandra. As ever with Redmond, it was too little, far too late and with so much baggage that -- apart from the main idea -- they may not have been paying close enough attention, even after all these years of cloning Apple.

My idea that I have aired once in a while (and have always shot down) is that Redmond simply needs to dump Windows and start again. They will lose some customers for sure but the cumulative effect of all those years of creaking evolution (I use the term very loosely) is that some of the oldest apps that used to run on 5.25 floppy disks can still be used under the Run command. Move on. That was what Apple did because they had to, but mechanisms were provided to transition from System 9 to OS X and later from PowerPC to Intel processors and the user base is growing. Microsoft needs to begin again with a Unix or Linux underpinning and build from there.

Don't take my word for that, "baggage" comment although I have said something similar before on a number of occasions. I saw an item from Woody from Phuket (also picked up by MacDaily News) that he put in his Tech Watch column where he suggests that the problem with Windows 8 is Windows 7. Or at least the legacy code it carries; but this has always been a problem with Microsoft and they never have the courage to cut the ropes and move on. Woody has particularly harsh words for the way Reset works and compares the iPad here.

This was followed by a Rixstep article on Windows 7 and the seriousness of the insecurities (remember Woody's comment on legacy code). Rixstep are a bit tech-minded so the lengthy article is a bit on the heavy side, but it is a must-read for anyone with IT awareness, although they do have the occasional non-tech word which we can all grasp, like "sucka" which is fairly descriptive.

While we are on Woody, he also has a Tech Watch comment on the Ultrabook (or Ultradud). As we found out with the iPad and tablet computers, not everyone can clone the MacBook Air, although Electronista are fairly pleased with the Acer Aspire S5, which they suggest is a challenger. While Paul Miller on The Verge reports on Acer's AcerCloud: a "blatant iCloud ripoff". Like the S5, like the tablet, like so much else and by so many companies who rarely have an original thought among them, but seek to emulate Apple while at that same time dissing Cupertino. Never mind, they will come to their senses. Some hope.



Other Matters
With lots of companies reporting their quarterly figures around this part of the month, we read on Electronista that HTC has taken a hit and that profits have dropped -- nosedived, says the article -- by around 25% which is the company's first negative growth in two years.

Also reporting poor sales, we also read on Electronista, is Motorola, but they know the cause. Apple. I had to laugh when I saw the headlines. The company reported that its performance is to be below expectations, adding that this is due to the "the increased competitive environment in the Mobile Device business and higher legal costs associated with ongoing Intellectual Property... litigations".


Sony is about to report their figures, but a rumour by Iain Thomson on The Register suggests that the president of the company, Sir Howard Stringer may be eased out. Not so fast says Sony, and in a press release on Saturday wrote: "Certain media reports were published on January 7, 2012 (JST) regarding Sony Corporation's executive officers' appointments. Sony Corporation has made no announcement in this regard and nothing has been determined at this time." Which is not exactly a rebuttal.


We warn in the Opening Gambit that there will be a lot coming from CES, although the elephant on the wall is Apple who never attend but affect it more than anything. We are not going to be able to keep up with what is coming out, but will look at some of the interesting announcements, for example Adi Robertson on The Verge writes about a new series of portable drives made by the Swiss Army Knife people, Victorinix, that are combination eSATA II with capacities up to 1TB (and including USB, penknife and scissors). These are unlikely to be cheap as Robertson reports that the current 64GB one comes to just over $377.

We thought Polaroid were gone, but they still exist and now are going to try to make it into the tablet market we read on Electronista. As befits the company, cameras would feature: front and back, both with flash.



Local Items
I was taken to task this week by someone who will not stop writing emails to me. Having first got my phone number at random he asked me to test out Face Time and as his newly elected pal, have been asked about a number of things for him and the girlfriend as well as lots of emails with advice, suggestions, snippets and inconsequential information that I have not much time for. My few responses have brought him into attack mode and my use of "we" was criticised last week. I guess I use this as a way to avoid the first person, as a Brit (not going to apologise for that), as an academic -- some journals prefer this as an inclusive term; and on that inclusivity, as a way to suggest the site as non-individual, denoting all users, and as an impersonal form of address. Thank goodness he didn't notice the 3rd person, He, at the bottom of the page. Off my case chum, or I will be taking this further.



Graham K. Rogers teaches at the Faculty of Engineering, Mahidol University in Thailand. He wrote in the Bangkok Post, Database supplement on IT subjects. For the last seven years of Database he wrote a column on Apple and Macs.