By Graham K. Rogers
---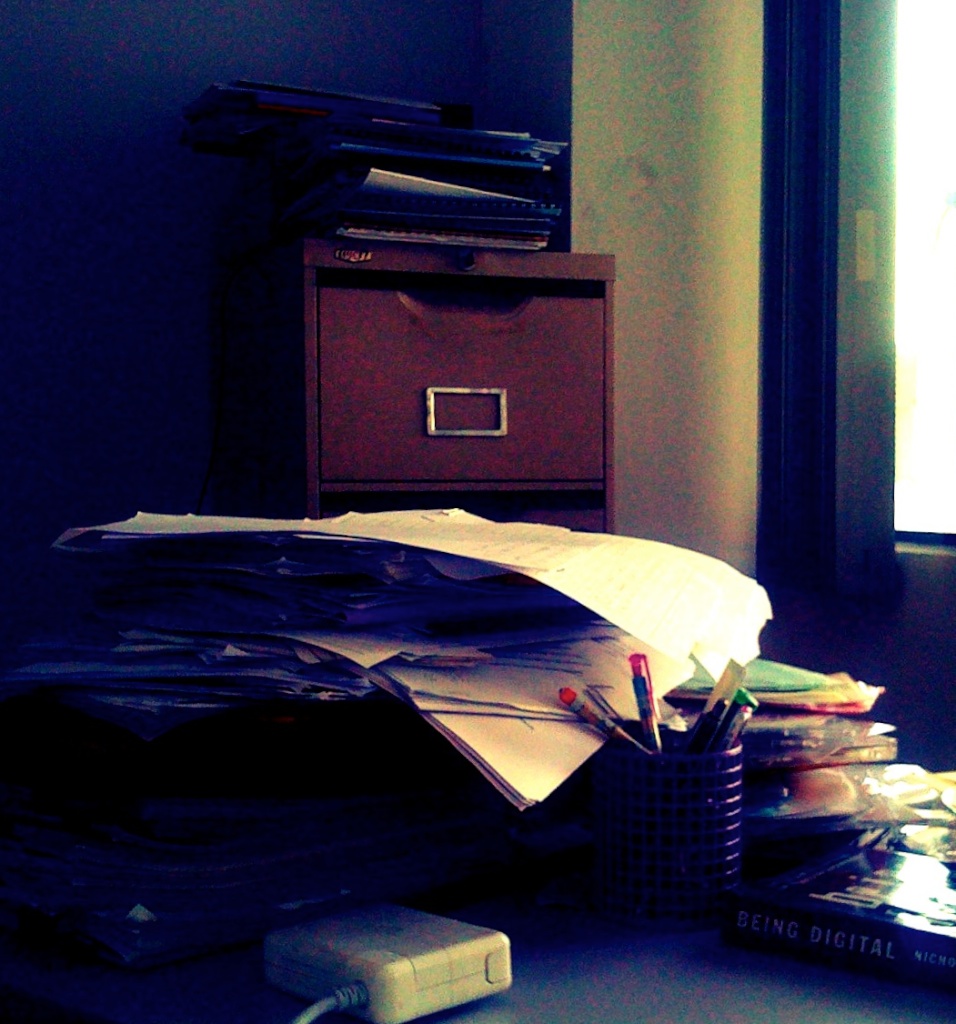 Opening Gambit:
Lunar New Year deals at Apple Store. Not a brilliant few days for Apple with patents problems, an app released that wasn't ready, a Final Cut defection and an earthy comment on app quality. Apple and the Premier League: maybe not. Apple onto iOS app piracy. Comet in UK allegedly pirates MS disks in the best interests of customers. Vinton Cerf on the Internet as a tool for Human Rights. Updates, ideas, comments and other news



Apple Stuff
The Lunar new year deals were online within a few minutes of midnight and there are several savings, lie 3,100 off MacBook Air, MacBook Pro or iMac as well as several other interesting little adjustments.

With what is expected to be another record quarter, Apple announced the Conference Call details for its Q1-2012 financial results at 2pm Cupertino time on Tuesday 24 January (about 5am Wednesday here).

It was also revealed this week that there is to be a Special Event in New York in late January which some think is about ebooks, others about iTunes U and others all of the above plus, according to AppleBitch, a long overdue iWork '12, which would be a surprise a year after its imminent arrival. Pages in iWork does create ebooks but the end result is not as good as might have been expected and is rather limited in some ways. I tried to create an ebook on Lion preferences and many of the images in the second half of the book were missing, so I fell back on the PDF standby.

There were lots of criticisms of Apple's iAds and head began to roll at one stage, but now Apple has hired a new head of the service and, according to Josh Lowensohn, hired a former Adobe executive: Todd Teresi, who was vice president and general manager of the Adobe's media solutions group. He had previously been at Quantcast, Yahoo, and PriceWaterhouseCoopers.


At the beginning of the week, I reviewed an app that was released in error by Apple, called GameStore. On Thursday, I had email from Apple in the same batch as the notification of the charge. The email read,
You recently purchase the GameStore app. The app was made available for sale prematurely. We apologize for the problem and have refunded the purchase amount back to your account. These funds will be applied to your original payment method within 5 business days.

When Apple released the latest super-duper version of Final Cut there were a lot of moans from within the film-making industry, although some liked it (not so many of course). Now there is a significant defector who is described by Mikey Campbell on AppleInsider as heavyweight. Burnim/Murray Productions who make The Real World for MTV have announced that they are shifting to Avid, and Avid are gloating. Well they would, wouldn't they?
There has been lots and lots online about the AppleTV thing that may or may not be coming (and probably not here), but Neil Hughes on AppleInsider tells us that there are reports that Sir Jonathan Ive (Jonny Ive as he calls him) has a slick 50" TV in his special design studio. We also expect that Apple will be the elephant on the wall at CES next week as others try and figure out where it will all be going. As Scott Martin reports on USA Today, Apple does not have to be there to be the star of the show.
In the future, we may expect that Thunderbolt may well be available for iOS devices, we are told in an item on Patently Apple, which has a diagram of the technology as well.

One weird report that appeared on Wednesday was the widely covered point that Apple and Google are after the rights to FA Football Premier League that will soon be up for grabs. Apart from the fact that Americans don't really understand Football -- they have to call it soccer and play football with their hands over there -- it leaves open the question of just where they would hold these rights. If it were worldwide, how would they share the coverage with those countries that do not have a full iTunes store service and no Music, movies or TV Shows? The most recent story I have seen (and being recent it may have more focus) is one by Owen Gibson on The Guardian who suggests (now) that it is unlikely that Apple will enter the auction for the TV rights to the Premier League coverage, but I bet it made a few people sit up and focus their thoughts. I must admit it made me think and I hate football. I did attend a few matches at the second-rate Luton ground in the late 1970s, but I had to and I was wearing a police uniform. Apart from the senseless violence of some sections of the crowds, the Luton police were sometimes as inflationary and us poor woodentops used to be left out of things. Woe betide making an arrest as there was almost no assistance and it might mean arriving home hours after expected only to start again early the next morning.

We rather like the App Store and spend far too much time (and money) examining apps, but find that some are not up to the mark and they often end up in the trash. AppleBitch is more forthright and in a comment that is titled, "The App Store Sure Is Full Of Some Crap" they analyse the state of the store. I particularly liked the idea that, "it's getting more and more difficult to differentiate which apps are worth purchasing and which ones aren't" and I cannot disagree with that.
On the App store is the second app from an Irish teenager who is said to be the world's youngest app developer with the new app PizzaBot Seasonings according to the RTE News. However we do recall that Lim Ding Wen a Singapore boy of 9 put out Doodle Kids a couple of years ago; and the developer site has a mention of Lim Xin Quan who designed an app when she was 5. I don't want to detract from the achievements of a 13-year old -- all praise to him for doing something I cannot -- but a little fact-checking might have found some others. One thing I guess Apple may really own all the rights too is Steve Jobs and we expected that the plastic action Steve would not last long. Matt Brian on the Next Web tells us that the Cupertino giant is stirring.

I mentioned earlier in the week the way that so many people here buy their iOS apps: from little booths in the malls where the staff install onto their devices which have all been jailbroken. And that is why the users jailbreak: they seem to be unable to go through what I see as the normal ways to acquire these apps. Some PC users are so against iTunes on their PCs that they have no access to the App Stores because of this; and much of that antipathy is simply rumour. One of the technicians at work is a prime example: everything Apple does is bad, although he has a couple of iPhones, and QuickTime (not needed for the PC iTunes now) is the spawn of the devil, while iTunes is just not allowed. So his opinions are freely shared and many people I know who know him are all using jail-broken iPhones: more fool them. Jeff Gamet reports on the efforts that Apple is making these day to try and counter the online piracy that is occurring, for example with Apptrackr - a site which claims innocence. What interested me was some of the comments, especially "Apptrackr aside, it's pathetic that people out there are looking for ways to pirate commercial apps that typically cost only $0.99. AND when there are so many free apps - and free "lite" versions of commercial apps - also available. Sheesh. . . ." This is also covered by Sam Oliver on AppleInsider.
Half and Half
The Register reports on a study that they say finds that piracy is withering against legal alternatives. I would agree with that on the surface as, where I can, I buy legal software and music online. And if I cannot, I do without these days. But the survey, as reported by Iain Thomson, is limited and does not cover the situation that people in these parts find themselves in every day and have done ever since the first PC arrived here. Where do we get legal software? It is of course much easier now, with the App Store and other download sites that make purchase and delivery straightforward. But so many do not have a credit card and they are lost as the software is rarely on sale here, or if it is it is for grossly inflated prices; or there are so many strings attached (Adobe is a winner here) that users give up and head for Phantip or one of the many other sources.

In the UK however, this takes a new twist when we read in an item by Vlad Savov on the Verge that Microsoft is suing Comet, one of the largest retailers there, for piracy of its disks. The copies they made were produced at a Comet factory. As ever, of course, there is more to it that meets the eye as (while Comet did supply certain Windows Vista and Windows XP recovery CDs) Comet is claiming it acted in the best interests of customers as MS had stopped providing these. Note my comments above about non-availability of software in certain markets.


We have read much on the patent disputes that Apple is involved in and one of the best sources for information is Florian Mueller of Foss Patents but in a recent posting he is suggesting that Apple's legal approach has not been optimal in all cases and he outlines what he thinks went awry and how things may not improve for a year or two.

In another patent dispute we are told in a Reuters article on Huffington Post that Apple is to pay $5 million to Elan Microelectronics for a patent infringement concerning touch screen technology.


I always think that diversification is sensible as even the mighty can fall. As an example this week we have Kodak who have a special dispensation from the NYSE to stay listed, because its share price has dropped below $1. We might also mention Silicon Graphics, Novell, Polaroid in the "where are they now" class. So it was interesting (at this stage) to read in an item by Mike Schramm on TUAW about the purchase of an iOS development company, Small Society, by Wallmart. Shopping at Uncle Sam's via iPhone? Why not? You can do that now in Thailand using an app from Central which was updated this week probably because of the reopening of the Zen store today (Friday).

Some more on my comment on the perils of company survival above. Stephen Shankland has similar ideas. He analyses Kodak and there are some revealing mis-steps some of which could also have been strides forward. But then he also lays down a warning for some companies that may need to avoid complacency, and singles out Canon as one company that is responding.

Other Matters
It's all change at RIM again, we think as Roger Cheng is reporting that this week's mega-decision from the terrible twins, is to scrap all development and put all its eggs in the BlackBerry 10 basket. Or is that basket case? That is going to make that Blackerry shop in Siam Paragon look a bit silly, presuming it actually happens and someone does not put the company out of its misery once and for all. Perhaps this may happen before they give away the family jewels to Samsung, HTC and others as is suggested in a report by Zach Epstein on BGR who tells us of a major transition (another one?) involving software on Android devices which would at least bring in some cash.

But are those secret messages all that secret? We heard of the efforts of countries in the Middle-east and Indonesia to have the messaging servers under some form of control which BlackBerry has complied with (although there has been some delay with Indonesia) and then in the UK there were reports that in the summer riots in London RIM handed over everything, so it is not really a surprise to us, but it is to Drew Olanoff on the Next Web, who is suggesting that a recent murder conviction in Canada (the home of RIM) was helped by the police gaining access to the messages from gangsters. Not as secure as we were all led to believe, perhaps.


As well as Apple and Kodak, we hear from Sony Ericsson that their Q4 and Full year financial results will be reported on 19 January (next Thursday) at 0730 UK time which is around 4:30pm here. This will be followed by a conference call at 9am (6pm).

We also heard from Motor Sport this week. I had a check of the recently released iPad app and was disappointed to find that the first pay-for edition that was released on 31 December, was not waiting for me. A check with the magazine and the Subs exec, Ash Luchmun told me that he could "confirm that the February 2012 issue is in the process of being approved by Apple and this should allow the issue to be available for download within a few days from now." All very nice and I am keen to have this, but I would rather they get to grips with the technology and embrace the Newsstand so that, like New Yorker, when a new issue is out, the readers get it right away.


We have been delighted with the upgrade from the D70 to the Nikon D7000 that we made a few months ago, but secretly crave something like the professional level D3 or D3s, but now users are waiting for the D4 details of which were leaked recently we are told by Electronista who have some of the mouth-watering tech details: 16.2-megapixel sensor; ISO 204,800 and down to ISO 50 (normally 100 to 102,400).

We know that Yahoo! has had an up and down existence ever since Microsoft came a-sniffing and they lost one CEO in Carol Bartz after Jerry Yang had moved over. Now we hear from Electronista that they have a new CEO in Scott Thompson who is currently PayPal president.

While WD and Seagate are still wringing out their factories to the north of Bangkok and sending prices of hard disks higher (at least for a while until the panic settled), Hitachi is plugging away and they have some new disks aimed at Mac users -- Windows folks can play too with some initialization.

We reported earlier that Belarus had banned all outside internet access to its citizens, which sounds a bit silly to us, and we were reminded of the comments of the UN Special Rapporteur who said that the Internet was a basic human right. However, no less an authority than Vinton Cerf (who was in part responsible for the way the internet works) disputes the finer points and, while providing a link in his NYTimes comment on the subject to the LA Times Blog where the Rapporteur's comments were made available several months ago, seems to split hairs a little. He asserts that the internet is not a human right but the technology is an enabler of rights.

There was an interesting article in The Economist that I was directed to this week, that compared the "social networking" of the Arab Spring to the religious changes that began with Luther, suggesting that there were distinct similarities with the equivalent networks that were in existence at that time. I guess, whatever the technology, wherever there is discontent, sooner or later it will out and it will spread.



Local Items
I had some email from someone in the US with whom I have been communicating for several years and he sent me a link to an archiving service that actually had some pages from the now-dead AMITIAE site. The service sends out a crawler and grabs the pages, but alas the last crawl was done in April. What a shame. I also tried with eXtensions and saw that between 2003 and 2008 there were lots of hits, but not much after 2009. To get this to crawl and backup regularly, I registered eXtensions there and on another service.

We read on the Straits Times in an item by Robin Chan that several DBS Bank customers have had money withdrawn from their accounts by ATM transactions in Malaysia, possibly by the use of cloned cards.



Graham K. Rogers teaches at the Faculty of Engineering, Mahidol University in Thailand. He wrote in the Bangkok Post, Database supplement on IT subjects. For the last seven years of Database he wrote a column on Apple and Macs.