By Graham K. Rogers
---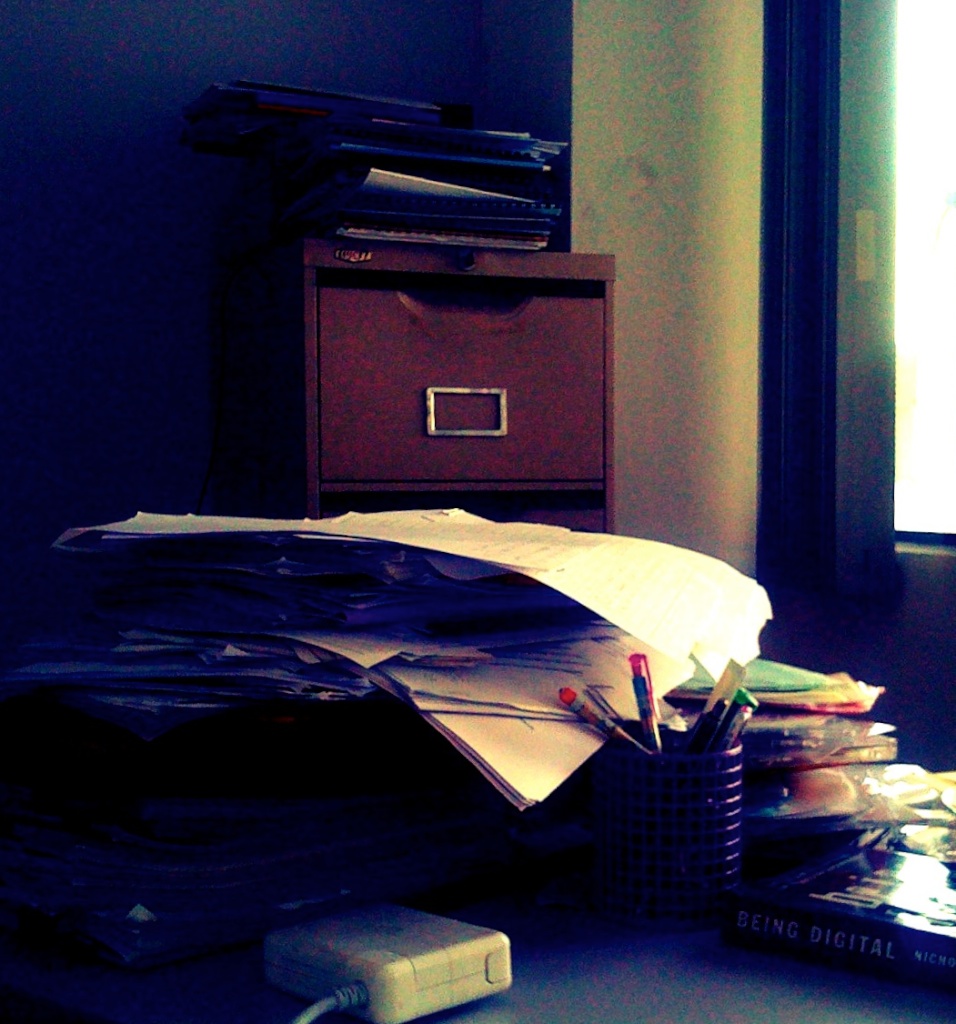 Opening Gambit:
Apple Oddities with an app released in error. Special Apple Event in New York. Staff and union problems at an Apple retail store. Rumours: MacPro, MacBook Pro. No passport? Use an iPad. Samsung pulls Apple ad (with Apple girl) from YouTube and S. Korea. Some odd and some useful Tweets. And the most used operating system worldwide is. . . XP? BlackBerry PlayBook 16GB is now $299. BlackBerry PlayBook 32GB is now $299. BlackBerry PlayBook 64GB is now $299. Eh?



Apple Stuff
We had a sort of odd experience on Monday evening when we came across a new Apple app that wasn't. I put out a review once I saw this on the App store and was shocked that the screen shot had a spelling error. Apple doesn't do spelling errors (most times, anyway). The App, GameStore, was so poorly finished and asking for users to buy tools for games that I thought it might have been a hack of the Apple store, or someone had pressed the wrong switch late on New year's Eve. It turns out it was (more or less) an error. It may have been a test app and was certainly not ready for prime time. Erica Sadun on TUAW has some useful comments on this and suspects that it was sample code, also discussing why she thinks it escaped onto the App Store. The "mistake" was also reported by iPodNN

So when I read on Tuesday in an item by Steven Musil that there was a mystery event planned for New York by Apple, I wondered if this were somehow connected, although Electronista posted that this was expected to be an event about iBooks. Josh Lowensohn adds that this was an event scheduled for last year and has an education focus: iTextBook?

If it is iBooks, the iPad is a likely candidate for a mention, and perhaps the iPad 3 as that could have a new display. We have noted how airline pilots, politicians, local government and judges round the world (except Thailand) have been getting to grips with the iPad as it has several benefits. The medical profession has also taken to this like ducks to water and we read in an item by Andrew Wray on TiPb about how many hospitals are using the device as it helps increase efficiency.

In a story that I do not expect will repeated for a couple of years at least, the BBC reports of a Canadian who forgot his passport, but the US border guard let him in with the copy he had scanned onto his iPad. I remember my own visits to the US Immigration counter: excruciatingly unpleasant even with legal documentation.


Apple has an odd sort of relationship with some of its staff. I know those who have been loyal to Apple who suddenly just up and go; while there are occasionally stories about unions being formed (and blocked) and all Apple employees have to sign multi-page agreements, some of which concerns secrecy. So when someone gets fired, it is not really a surprise to hear in an article on MacNN that the Union thing is stirring again after a former Genius who was pressured into quitting (or be fired) is using a union to try and arrive at some resolution. The union wants Tim Cook to become involved. In that this is a problem that could cause wider problems, that may be an idea, but getting the CEO enmeshed in every dispute is not the way to go and I suspect that other directors may deal with this.


Several sites, including AppleInsider (Katie Marsal) are reporting that Atari has pressured Apple over some games in the App Store and that Apple has pulled them, while (related in a way), Alex Heath on Cult of Mac reports that Apple is beginning to go after online piracy of apps. I wonder if they will ever tackle the stalls in most Bangkok malls where pirated apps are on sale and the only way to get these on an iPhone is if the phone is jail-broken: some people are spoiling their own user experience to save (what?) 30 baht.


What would a new year be without some refreshed rumours? AppleBitch (love the name, eh?) started the ball rolling with a tale about the MacPro which was rumoured to be about to be retired a few months back. I saw that these were alive and kicking in the iStudio stores I visited this week: each shop had one up and running with a Cinema Display showing what looked like iMovie running full screen. AppleBitch notes that the shipping times for the MacPro have begun to get longer which is normally an indication of something in the wind.

The oddest rumour came from James Wang on Digitimes (an Asian source) who suggests that there are hints on the wind that new pricing structures for the iPad are coming and that the new lower numbers (see the comment on the PlayBook below) may throw everyone else into confusion with an entry-level iPad at $299.

Also expecting a refresh -- no surprises here -- is the MacBook Pro which LowEndMac suggest may be heading for a June update: late because the necessary Intel Ivy Bridge processors are being rolled out slowly. One of the users here is convinced that the next MacBook Pro will also be like the MacBook Air, or maybe there will be a new 15" MBA.



Half and Half
Earlier we had mentioned the ad (that was apparently only shown in S. Korea) that Samsung had used which was not only a rip-off of an Apple ad, but used the same young girl that Apple had used earlier in ads. There comes a time when the tapestry is getting so thin everyone can see through it. It appears that Samsung -- perhaps as a result of the unwelcome attention -- has pulled the ad from YouTube. Jeff Gamet on The MacObserver has a comparison and a comment on the disappearance of the ad.



Other Matters
And the top OS -- the most popular with 46% of people using it -- is . . . . XP, with Windows 7 wheezing to catch up at 37%, we read in an item by Lance Whitney.

If even your friends have doubts, there may indeed be something wrong. Woody from Phuket writes on InfoWorld about the woes of the Windows Phone with iOS and Android leaping way ahead.

Someone who works for Microsoft in China Tweeted on Tuesday morning, "Miles/gallons/feet: underdeveloped military dictatorship of Myanmar is one of only 3 countries not on the metric system". If the military dictatorship of Myanmar is underdeveloped, what does that make the other two countries not on the metric system?

Both Myanmar and China have their own restrictions on the Internet (as does Thailand) but in general terms, if you are allowed to use a site outside the country, you may do what you will. Belarus has a new wrinkle and we read in an item by Harrison Weber on The Next Web that it is now illegal to access any foreign site there. So much for the openness that the World Wide Web will bring to citizens of the World.

We have noticed a distinct in the amount of spam since the authorities in Russia shut down a major operation there, but it is not dead yet. We read on the BBC that in India six foreign nationals (Nigerians apparently) were arrested by police investigating the defrauding of hundreds of people.

We were sort of sad to see the way HP failed with WebOS, and even shocked when they put it out to grass with the Open Source community when they could not get the $billion+ they were asking for it; but Steven Musil reports that some former Palm employees are suggesting it was doomed from the start.

We had some feedback via Tweets from Bucket Lab whose Grid Lens we reviewed last week. We appreciate that you love Gird lens this much. It has been ranked 3 in photography category and 53 in overall. They added that a new version will be available right after Apple review and we should wait for a about a week. One of the features in new version is that we can import photos from the iPhone photo library.

In another Tweet we were informed that the cheapest model of the iPad is around 12 times more expensive than the Akash which is that basic tablet computer put together with some bare parts, a slow processor and a free Android system. It is a ridiculous comparison and typical of both some journalists who just have to make a point and Thai politicians who think that putting a tablet form device in front of student will solve all the problems; or when they don't, will be able to dismiss all tablet computers with a sweeping gesture. But of course you can do things about 20 times better with the iPad and with almost as well with a properly put together tablet from (say) Samsung.

RIM seem to pull some of the most odd decisions out of the hat week by week and we are not disappointed this time, although I think some people may be. We are told by Don Reisinger that -- for one month only (well, so far) -- all PlayBooks will be the same price: 16GB, $299k; 32GB, $299; 64GB, $299. Maybe the twin CEOs really do have a different way of looking at the world up there. So it is not a surprise to read on Electronista that the independent panel that has been looking at the RIM management setup may suggest the removal of the twin CEOs as twin Chairmen of the board, perhaps giving the board some teeth.



Local Items
I was critical of Apple when the Thanksgiving offers were widened to places like the UK, Australia and New Zealand among other places, but not to any countries in Asia. However, we are to get our own Year of the Dragon (Payana in Thailand) one-day special event in the Apple Online Store on Friday (6 January). Maybe Cupertino does listen sometimes.

While wandering about the malls in Bangkok over the extended weekend, I spent some time (as usual) in Siam area where I found that the new government inspired free wifi systems were in operation when a DTAC panel lit up on my iPhone -- I ignore the True one as I have cancelled all their services -- telling me that if I wanted a password I should go to the DTAC shop on floor 3. The login information changes day by day, so when I went again I headed straight for the DTAC shop and had access all day, although had to give it a nudge once or twice. As part of a look at some of the iStudio outlets on the Thonburi side, I made a quick visit to Central Pinklao on Tuesday and while expecting to use 3G there (and sometimes EDGE) the same DTAC panel appeared. I did not have the time to head to the shop, but this means that it does not apply now just to the Siam area where) as such connections go) it was not bad.
Graham K. Rogers teaches at the Faculty of Engineering, Mahidol University in Thailand. He wrote in the Bangkok Post, Database supplement on IT subjects. For the last seven years of Database he wrote a column on Apple and Macs.